Who We Are
---
Smart Trend is a leading full-service digital agency since 2016. We offer branding, graphic design, web design, web development, SEO, e-commerce solutions, UI/UX, social media management, content creation, and more.
Smart Trend was launched in 2016. Within this short span of time, we built the skills and expertise with the latest tools and techniques, and the experience of our professional experts has helped us to provide 100% satisfying results to our customers, which qualified us to be the digital partner for many companies in Middle East.
in 2022, we opened our UK office, to support our future vision and digital growth strategy in Europe and The World Wide.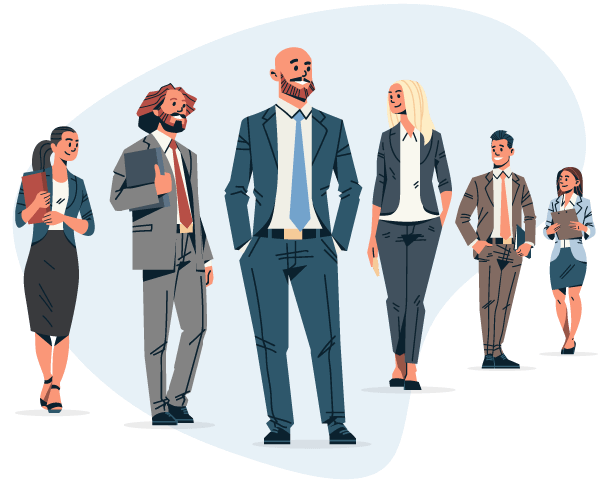 We know how challenging it can be to find the right agency for your digital needs. As a trusted web development & Digital Solutions company, we assure you that every single project that is entrusted to us is initiated and completed 100%. From planning to initiation, development to testing, every single step is completed in-house and with utmost transparency to the client. This allows us to take charge of development, testing and production, and gives us the ability to ensure that every single requirements set forth by the client is fulfilled.

OUR GOALS
At Smart Trend, we commit to one goal above all.
" 100% client satisfaction and fulfillment the highest possible quality in the projects. "
we strive to understand our client's business goals first. Then all decisions are made with those goals in mind.
A shiny new website is worthless if it doesn't help you reach your goals.

OUR VISION
We are have a vision to being one of the leading Digital Solution companies In the Middle East and Africa and even in the world as well, we offering state of the art quality turnkey solutions to our customers.
HAPPY CLIENTS
See What Clients Are Saying
" A very high-end company in dealing and widely known for everything new in technology and web design, thank you very much. "
" One of the best companies we have dealt with in terms of creative team, experience and commitment to the project. "
" Working with Smart Trend has been such a seamless process. They are efficient, creative, and extremely responsive. I have worked with numerous companies in the past and they are by far superior. "
" This has by far been the best return on investment I've ever seen. This has opened up another door for revenue to come in. My website has turned into my best sales rep. The company markets itself!.
Thanks Smart Trend. "